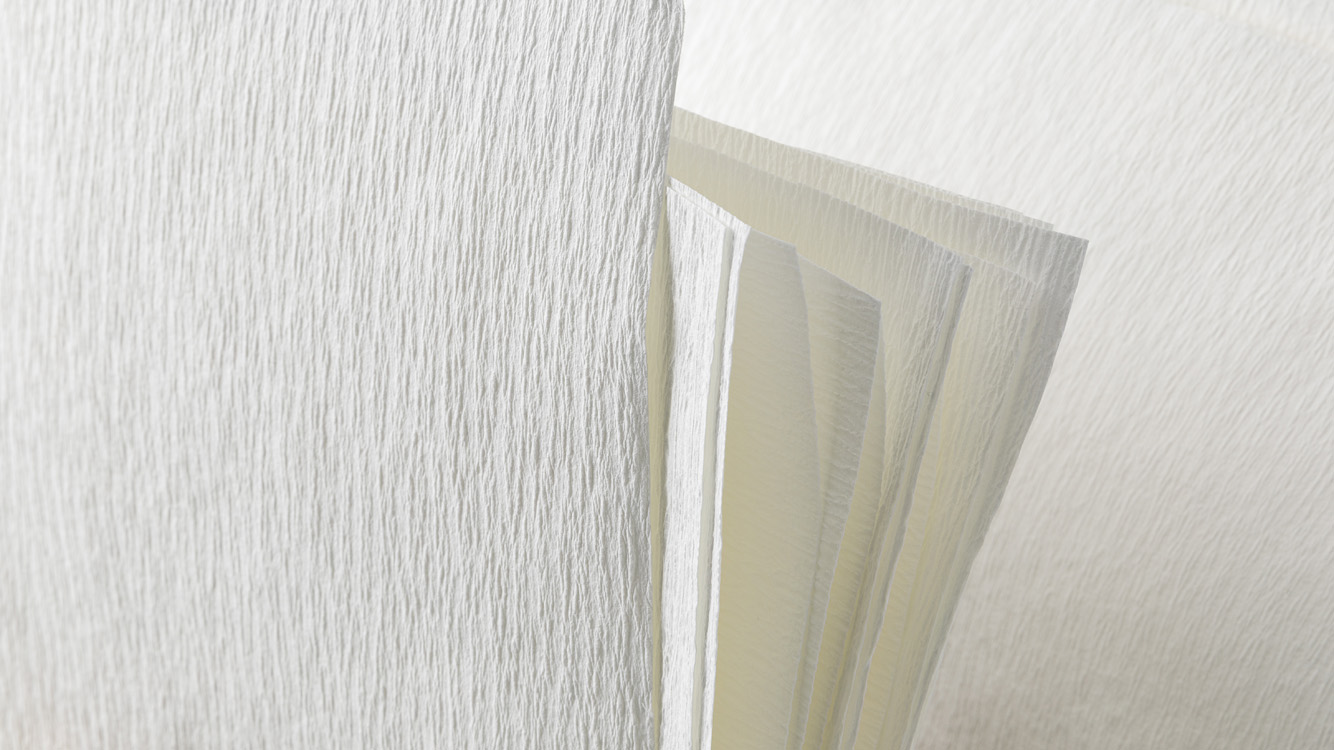 ---
Crepe Filter Papers
This is a filtering material with extraordinary elasticity and resistance, which is used as a support to filter aids and is ideal as protection for cloth and filter-beds. Efficiency, experience and flexibility of our production allow us to manufacture reliable products.
---
---
---
---
CF
CONCETTO
MEDIA
PESANTE
STERILIZZAZIONE
---
CRESPATA CF Particularly pure and even, this filter paper is specifically suitable for the requirements of the food industry and for coffee capsules production.
CRESPATA CONCETTO The main application for this product is for laminating to cloth for the hot filtration of viscous liquids and oils, in order to separate all impurities originating from previous treatments.
CRESPATA MEDIA Elastic filter paper that has a resistance to both moisture and critical temperatures. Selective at medium porosity, it is suitable to eliminate turbidity and opalescence due to floccules and mucilages.
CRESPATA PESANTE The high substance of this fast-filtering paper yields an excellent resistance even under the most critical conditions. The regularity of the crepe and the purity of its raw materials make it eminently suitable for the pharmaceutical and food industries, where it is used during filtration.
CRESPATA FOR STERILIZATION Is a special wrapping paper for use in steam, gas and sterilization. Its specific pore distribution and high air flow resistance ensure extremely safestorage properties. The material is available in white,green and blue.

---
---