---
myPowerkit
Designed to easily find the perfect paper for your project
Get inspired spontaneously. Explore a world of heritage, innovation and inspiration. myPowerkit: The creative and versatile swatch book. It contains the entire myCordenons collection in less than 50 centimetres. A perfect guide for selecting paper and stimulating creativity.
---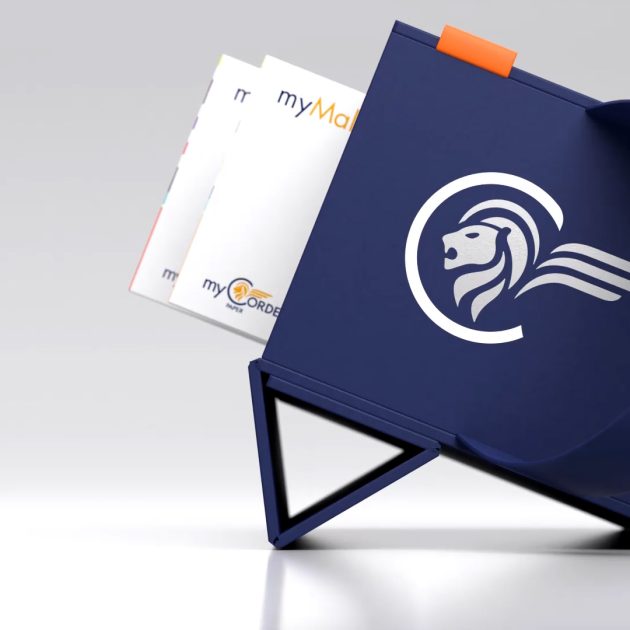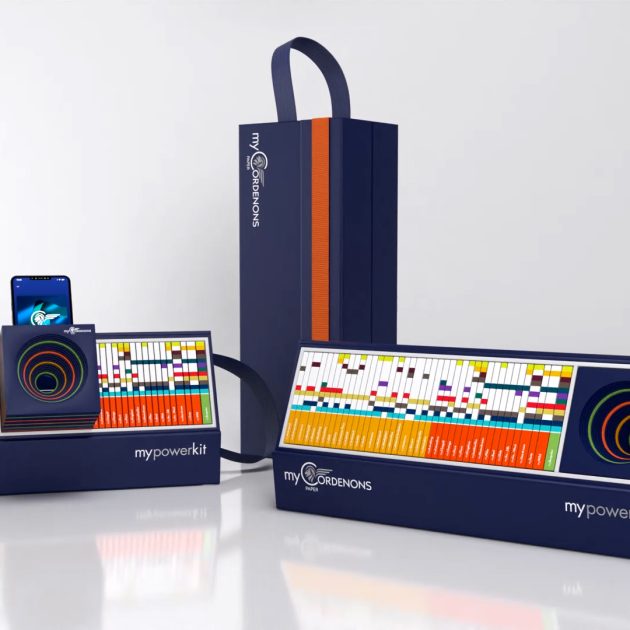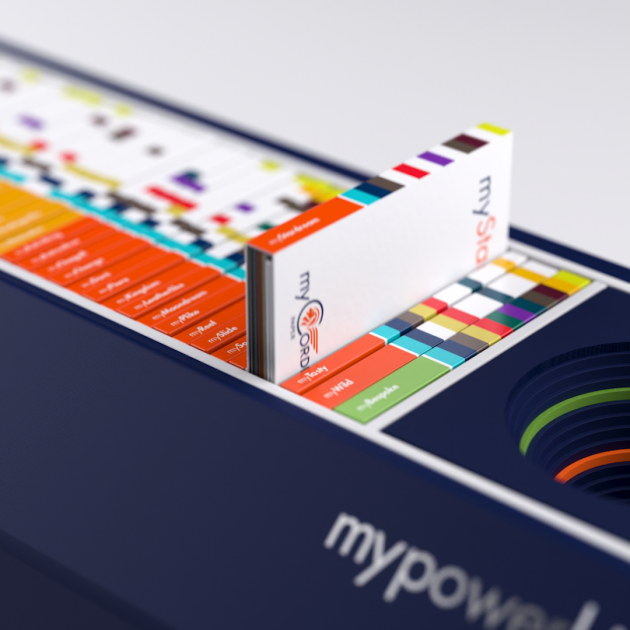 Vibrant in its special blue myCordenons colour, the exclusive swatch-case features an innovative design, making it a desktop must-have for every creative professional. Produced using only sustainable materials, without magnets or metal components. The only non-paper elements are the elastic closure strap and the practical handle that makes the box handy to carry.
Inside are 40 swatch catalogues divided into two macro categories (myInstinct and myAgile) containing the entire range of products.
Find a distributor
---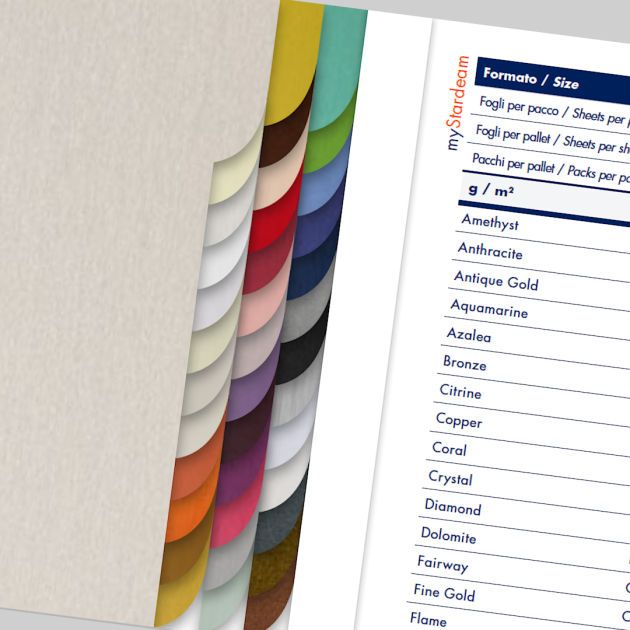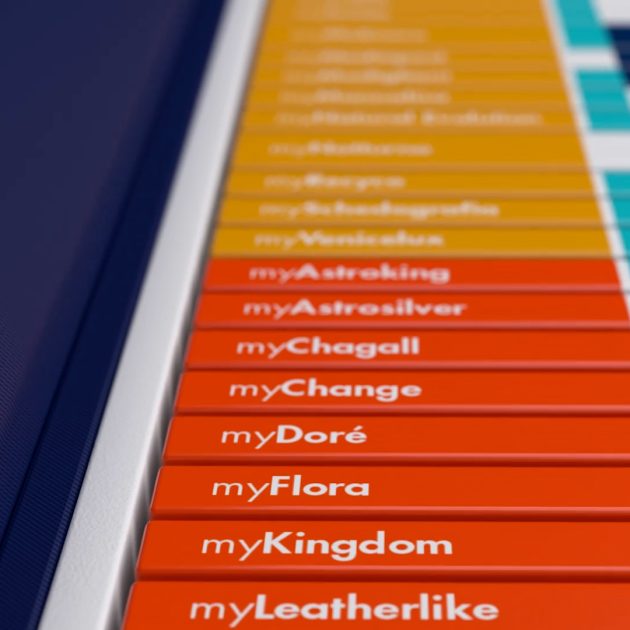 Details that make it easy
The myInstinct category gathers the iconic papers of myCordenons in 17 booklets identified by the colour orange. The myAgile category gathers the traditional classics in 23 booklets identified by the colour yellow.
Each user-friendly mini-book is divided into sections according to embossment, colour and finishes, making the different ranges easily consultable. Technical characteristics, weights and envelopes are specified. QR codes connect directly to the myCordenons website, where even more product information is available.
---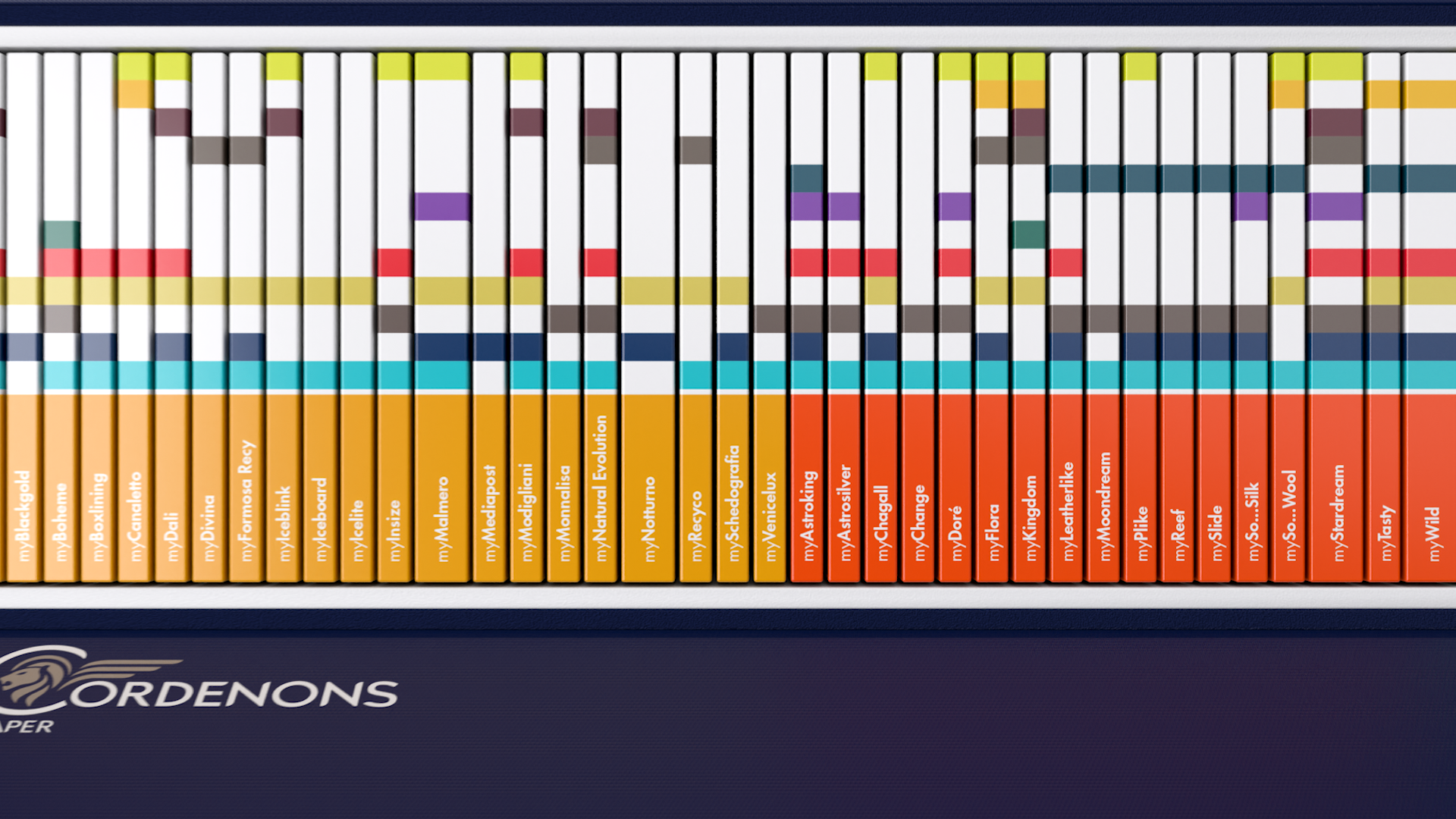 ---
MYPOWER. MYPAPER.
Flexibility, inspiration and constant innovation.
---
---
PAPER SELECTOR
OUR PAPERS
Over 2500 product among creative and technical papers. Browse our new catalog and discover myCordenons.
Browse all Papers
---